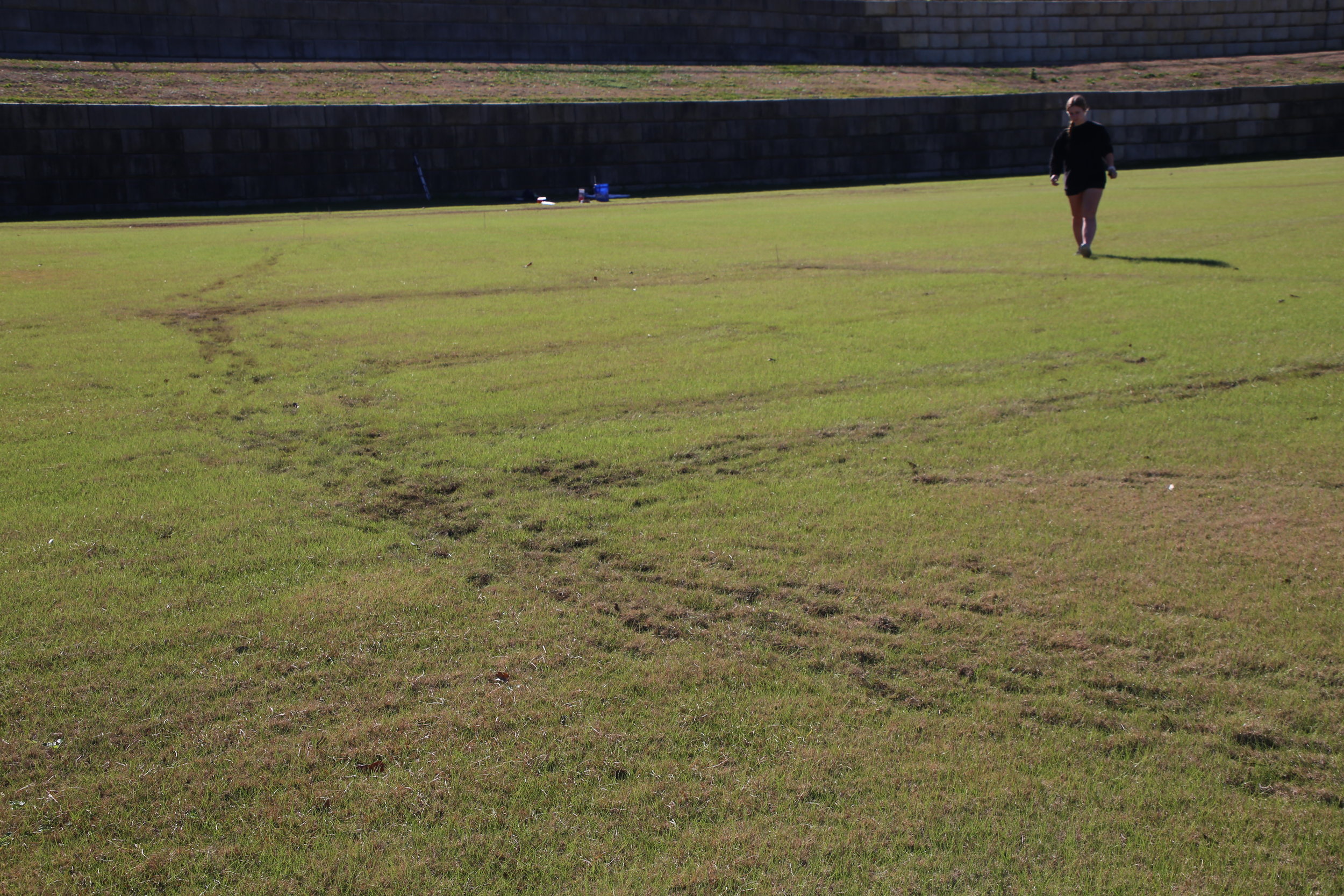 For this performative installation I collaborated with my younger sister, Emily Welch. I ran a rigid, abrupt path based on maps of my childhood neighborhood to exhaustion. Emily entered after 7 minutes to leisurely walk a curving path that corresponded with our family's current home and overlaps my route at different intervals. After some time Emily leaves and I continue alone.
Following the performance I mixed plaster and made castings of different impressions left on the landscape.
Samples of the plaster casts. I am currently in the process of making molds of these casts in order to make paper castings of them. By doing this I will be able to reproduce the negative left by our actions. These new castings will go on to be apart of another installation.